Board of Directors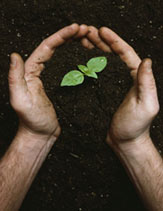 Officers/Directors:
Jim Dreyer President, (
Orchard Farm School District
)
Tammi Kneib
Vice-President,
(
U.S. Bancorp
)
Alice Baldecchi
Treasurer, (Ft. Zumwalt School District)
Dr. Jody Marberry
Secretary, (MICDS)
Directors:
Stephanie Bearce
(Self Employed)
Tim Brasher
(Swim Theory)
Rachael Conover
(Mastercard)
Molly Dempsey
(Miss Augusta, LLC, part of the Hoffman Family of Companies)
Greg Gettman
(
McClay Senior Care
)
Linda Luera-Sanchez
(Riveria Too, LLC)
Martha Mazzola
(Wentzville School District
)
Brittany Neunuebel
(Baue Funeral Homes)
Kristen Polchinski
(US Bank)
Sarah Simpson
(S. Simpson Contracting, LLC)
Ex-Officio Directors:
Voting:
Justin Collier
(St. Charles City-County Library Board of Trustees)
Jennifer Jung (St. Charles City-County Library Staff)
Harlan Meyer
(Friends of the Library)
Non-Voting:
Jason Kuhl (Director & Chief Executive Officer - St. Charles City-County Library)
Jennifer Compton (Library Foundation Director)
We are accepting applications for Library Foundation Board of Directors!
Applications will be accepted on a rolling basis. Terms begin in January and July.
Fill out your application, read and sign the Job Description, and return both documents to the Library Foundation.
St. Charles City-County Library Foundation
From Our Current Board Members...
Why do you support the Library and what makes you want to participate in the Foundation?
"I think most of us have a fond memory of going to the library, finding a special book cover, and diving into a new story. Libraries mean many things to many people. For me, it was a place to learn new things and get lost in far away places. I volunteer my time on the Foundation Board so others will always remember that feeling and make an impact to ensure others do to." ~ Nicole Kozma, Library Foundation President
From Our Past Board Members... [4]

The value of libraries in our community
"Libraries are critical to a strong community. Our community is lucky to have such a wonderful resource to help promote literacy and life-long learning" ~Dr. Danielle Tormala, Past Board Member
"A world without libraries would limit our overall progress as a society." ~ Steve McKinstry, Past Board Member
View Library Foundation Board Meeting Minutes, Investment Policy and Privacy Policy here [5].