Take 20 and Read Weekly Challenge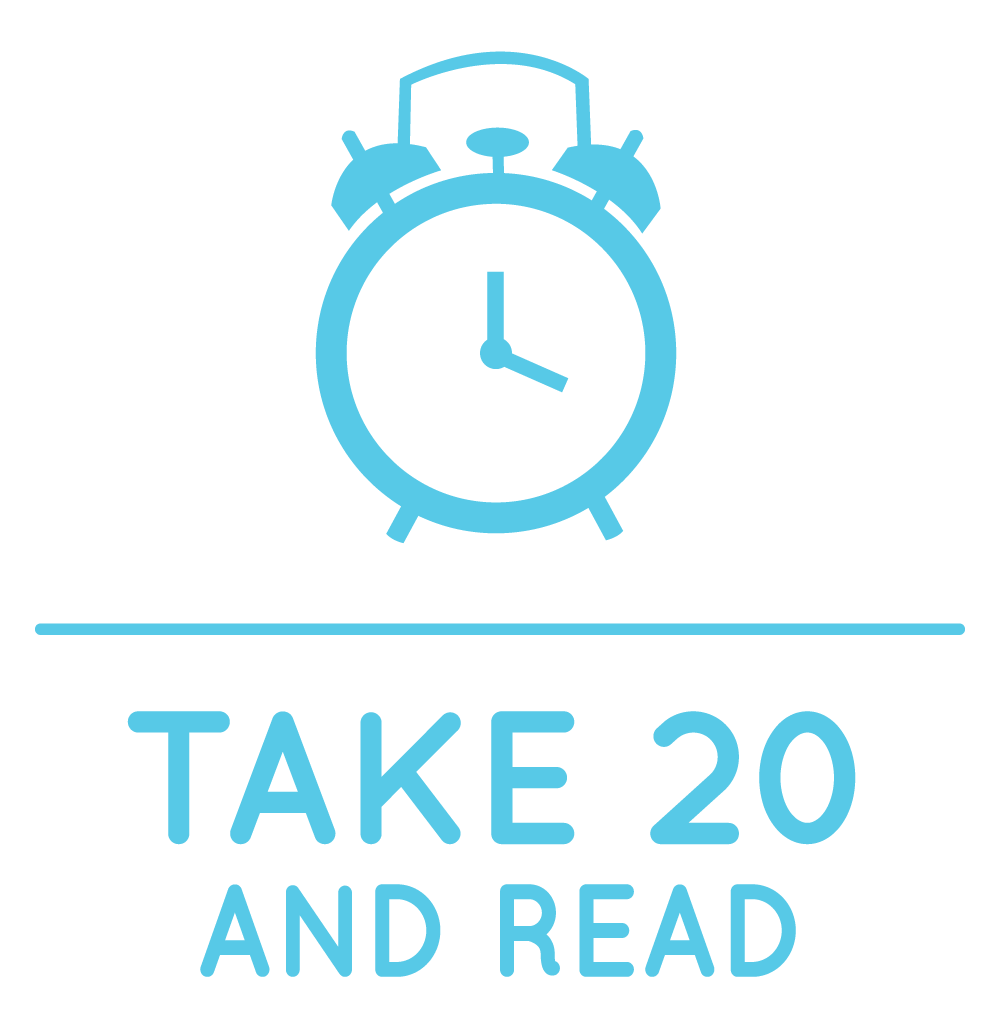 TAKE THE TAKE 20 AND READ WEEKLY CHALLENGE! ENDED Thanks to everyone that participated!!!
Have you taken the pledge to read 20 minutes per day? Read for at least 20 minutes each day at home during the COVID-19 disruption. Track your daily reading minutes Monday through Friday. Then, enter your progress in a Google form at the end of each week using the link below and you will be entered to win an Amazon gift card!
ENTRY TIMELINE:
March 30 - April 3 (Due by 4/7/20 at noon) Winner: Martha M.
April 6 - 10 (Due by 4/14/20 at noon) Winner: Rachel G.
April 13 -17 (Due by 4/21/20 at noon) Winner: Lisa S.
April 20 - 24 (Due by 4/28/20 at noon) Winner: Brendan K.
April 27 - May 1 (Due by 5/5/2020 at noon) Winner: Lindsey H.
May 4 - 8 (Due by 5/12/2020 at noon) Winner: Rebecca K.
May 11 - 15 (Due by 5/19/2020 at noon) Winner: : Kali M.
May 18 - 22 (Due by 5/26/2020 at noon) Winner: Katie D.
WHO CAN PARTICIPATE?
Everyone who is living in St. Charles County or has an active St. Charles City-County Library Card is eligible to participate!
WIN!
The Library Foundation will be selecting participants at random to win a $50 gift card to Amazon.
Want an extra entry to win an Amazon gift card? Share a picture of you or your child reading or at foundation@stchlibrary.org [1] or in a comment on our Facebook page [2] and we will add a second chance for you into the drawing.
If you submit the form for 4 weeks, you will additionally be entered into the Take 20 and Read quarterly drawing for an iPad.
GOT BOOKS?
If you or someone you know is in need of access to age-appropriate books for you or your child during this time, please contact the Library at Ask Us [3] and we will find a way to help!