Get Our Bookmobile Rolling!
The St. Charles City-County Library Foundation is raising funds for a new Bookmobile for the Library! With an estimated cost of $325,000, we need your help.
We have had a recent update with further details that we would like to share. The bookmobile is more than a van with books. It's a Library on wheels as a method of alternative service delivery that extends Library services to places in our communities that have limited access to full-service Branches. There will be a wheelchair lift and two entry/exit doors. There will be shelving for a wide variety of materials and some inside seating. It will have technology for customer and staff use including wifi, printing, and copying. The bookmobile will have an outdoor video screen with an awning and seating for classes and events. The Library on wheels will have all season heating and cooling. The chassis is built on one that allows for safe travel on rural, in town, highway road, and to hold the heavier load.
The recommendation for the vendor will be presented for Library board approval on July 14. The rfp is still available on the Library website if anyone is interested in all the technical specs. https://www.mylibrary.org/bids-and-rfps
We hope that individuals, businesses and organizations will consider giving to the fund.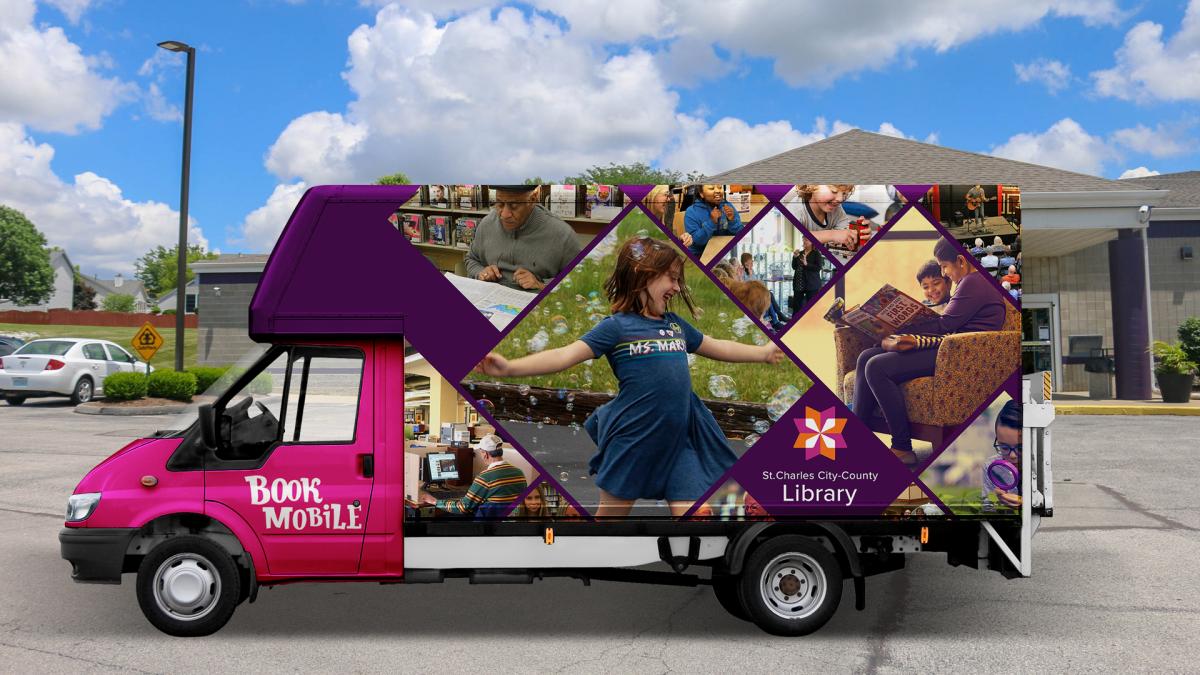 Note: This is an artist rendering of what our future bookmobile could look like but is not an exact replica.