---
Art Uncorked 2018
Art Uncorked 2018

The 9th Annual Art Uncorked was a huge success. THANKS to the generosity of our supporters, more than $13,500 was raised to fund the Library Foundation's literacy initiatives including Ready to Read, Books to You, Ready to Read and Storybook Walks .
We are so thankful for our sponsors, vendors, and artists. This event is not possible without you!
Check out our list of incredible artists and vendors listed to the right and sponsors listed below.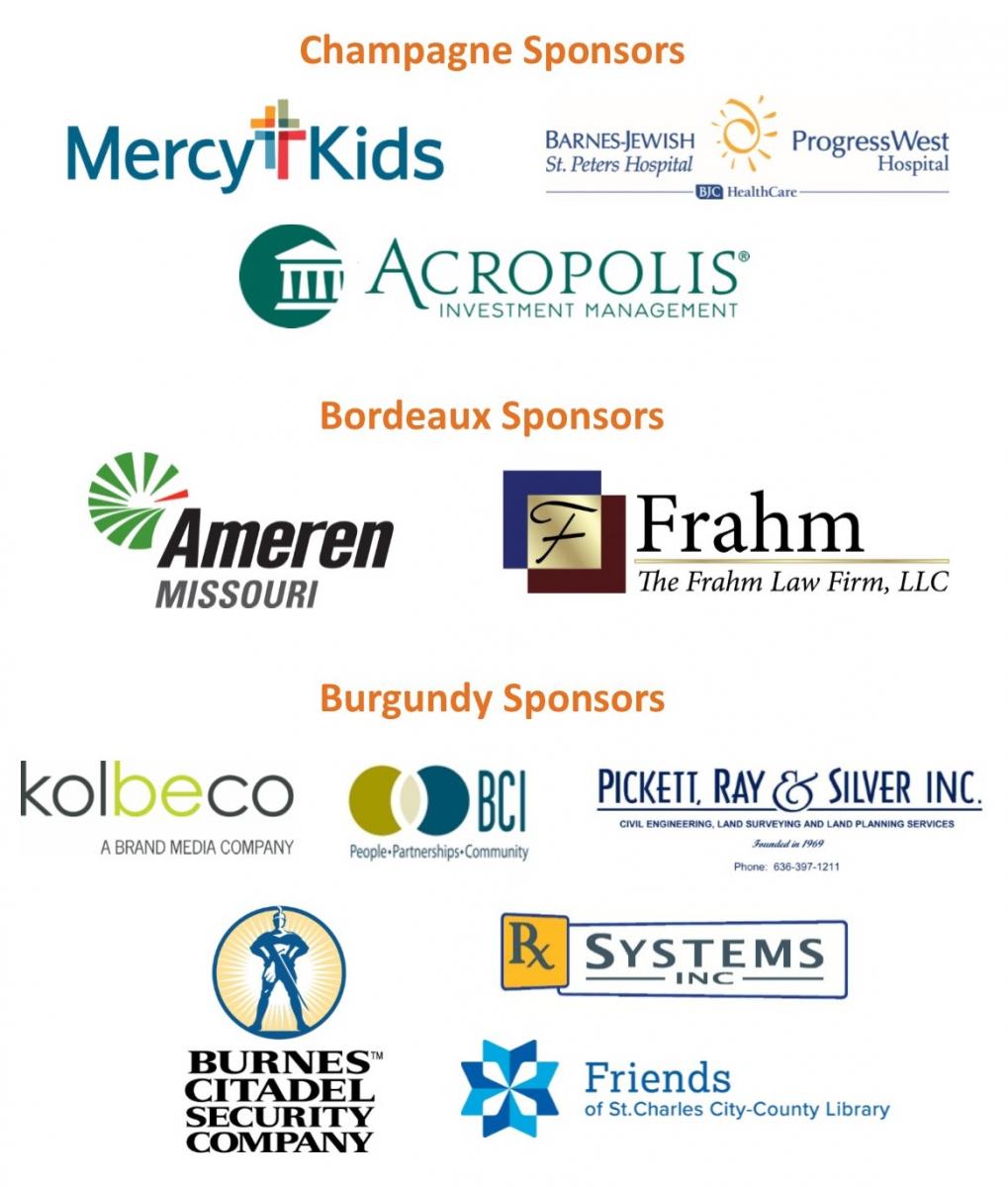 Thank you for your support!!
---
Links:
[1] https://www.stchlibraryfoundation.org/FoundationPrograms
[2] http://www.stchlibraryfoundation.org/ways-to-give
[3] http://www.etsy.com/shop/tayloradams
[4] http://hennaartdesigns.com/
[5] http://fineartofmissourigallery.wordpress.com/brendan-cody/
[6] https://www.facebook.com/theblankpaige/
[7] https://ljacobsstudio.com/
[8] http://www.facebook.com/sandykarstencreations
[9] mailto:rleach@stchlibrary.org
[10] https://www.fineartbylynn.com/index
[11] http://paulartist.wixsite.com/paul-laflam-painter
[12] https://twitter.com/onesillyfag?lang=en
[13] http://www.ourladysinn.org/pay-it-forward-project/
[14] mailto:beverlystours@charter.net
[15] https://www.wanderingashtree.com/
[16] https://www.facebook.com/pg/laurathomsonartist/photos/?ref=page_internal
[17] https://www.facebook.com/photoartbykarent/
[18] https://stevenwalden.com/
[19] http://www.treefroggeneration.com/
[20] https://bahamabucks.com/
[21] http://www.beersauceshop.com/
[22] https://www.bloomingwithjoy.com/
[23] http://concettas-stcharles.com/
[24] http://www.fuzzystacoshop.com/locations/32896-fuzzys-taco-shop-st-charles-mo-coming-soon
[25] https://www.goodnewsbrewing.com/
[26] http://www.abwholesaler.com/group07/kreydist/home
[27] http://lakecreekwinery.com/
[28] http://www.littlehillswinery.com/
[29] https://www.papamurphys.com/
[30] http://rtweilers.com/
[31] http://www.shamrocks-pubandgrill.com/
[32] http://www.thirdwheelbrewing.com
[33] http://twoplumbers.com/